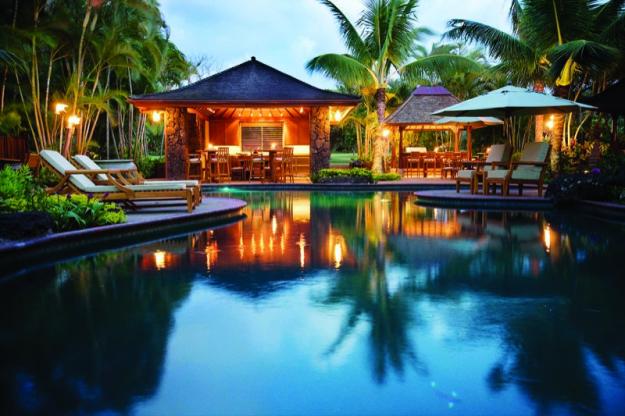 Andrea Lecusay travels between Hawaii, the Mainland and Bali to service her clients, who include Pixar animation director/editor Lee Unkrich and Nike Brand President Charlie Denson. Her boundless energy is expressed not only by creating dramatic landscapes replete with custom-designed furnishings, lighting and accessories, but now her company, Lakshmi Interiors, is launching a line of outdoor furnishings as well, ensuring that good design that is also affordable and sustainable is available to everyone, even if you aren't responsible for finding Nemo.
Q: What is your approach to design?
A: I design with the culture. I like to work with local people and local resources. Together, we are teaching the heritage and culture of the place. My work allows me to teach respect for the Earth through art.
Q: How did you end up in Hawaii?
A: I moved to Kauai from Fort Lauderdale in 2003 after I'd visited for a wedding and was so inspired by the beauty. I felt it would be a great place to design harmonic, peaceful environments.
Q: What prompted your Kahu line of outdoor furniture?
A: I've been designing furniture for clients since 2001, and I wanted to make sustainable products with good design more readily available. The first collection, which I designed with James Antony, has 12 pieces and is called Kahu, meaning "keeper of the Spirit" (the spirit being Earth).
Q: You've been creating eco-conscious products all along, such as using siding remnants reclaimed from a 100-year-old boat. In what ways will Kahu be an example of your mind-set?
A: All of Kahu's pieces are made from reclaimed/recycled or plantation-grown teak hardwood, and our finishes are all nontoxic. All orders will be made to order. We are doing everything we can to make the furnishings affordable to stay true to our philosophy on sustainability.
More information at lakshmiinteriors.com