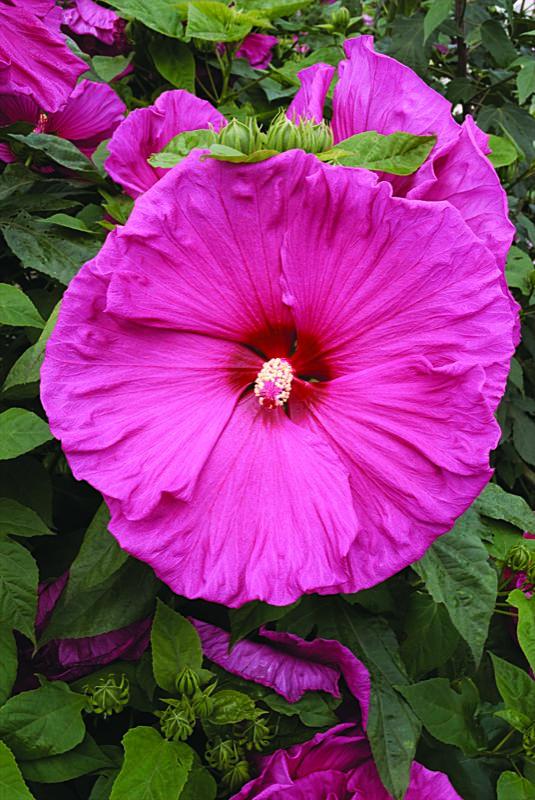 Photo by:
Courtesy Walters Gardens
This perennial hibiscus, a spectacular culmination of the rose-mallow breeding program of Walters Gardens nursery and selected from among thousands of seedlings, has enormous 9-inch-wide ruffled blooms of deep magenta with a red eye. Sturdy, full plants make a striking specimen in the garden from midsummer through early fall. Hardy in Zones 4-9.
Resources: Circle H Growers, Garden Crossings, DutchBulbs.com, or Walters Gardens, Inc.