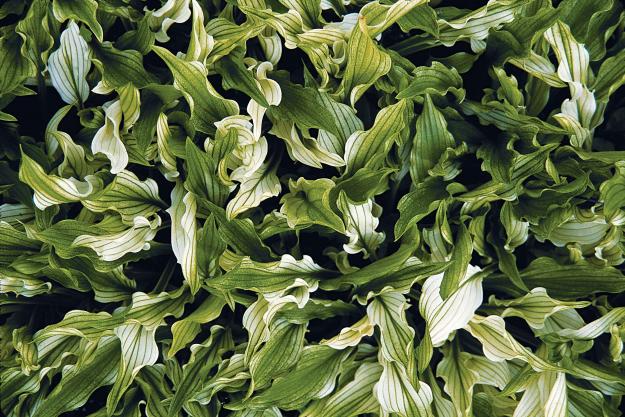 Photo by:
Courtesy Plant Delights
Unabashed plant fanatic Tony Avent channels his conspicuous enthusiasm into many roles — nurseryman, plant explorer, hybridizer, writer, lecturer. As owner of Plant Delights Nursery in Raleigh, North Carolina, Avent specializes in unique perennials that pass muster for looks, compatibility, durability and manners. A crusader for plants and the people who love them, he equally embraces the good, the cantankerous and the freaky, with a blend of science and psychology — and humor, lots of humor.
Q. Have you a favorite hunting ground for plants?
A. Arizona is magical. Forty of our last 50 exploring trips have been in the United States. Taiwan is also on the hit list.
Q. Tell me a scary plant-hunting story.
A. Staring down the barrel of a rancher's gun in Texas, trying to collect Baptisia seed from a cow pasture.
Q. Explain your concept of "drifts of one."
A. Our advice is "install small." Otherwise, there's no connection between gardener and landscape. Same with kids — you don't go out and acquire 25-year-olds to start with. It's all about biodiversity, multi-season interest and gardens with emotion.
Q. Your funny plant names are famous.
A. One of our biggest sellers has been Hosta 'Outhouse Delight'. A new one is Hosta 'Stimulation' — you have to see it to believe it!
Q. Are you obsessed with hostas?
A. We were hostas before hostas were cool. Now we're only looking for high-end ones. And we don't grow a hosta unless we can identify it from 10 feet away without a tag.
Q. Name one of your biggest challenges in bringing new plants to the marketplace.
A. Acquiring the plants for testing. Plant patents have complicated things, though the royalty situation opens up opportunities.
Q. What's the trick for spotting a great new plant?
A. You need an eye for it, to understand its potential. Not everyone has that skill set.
Q. Alternate career choice?
A. Psychology. I enjoy getting into people's heads and finding out what they want.
For more information see plantdelights.com.