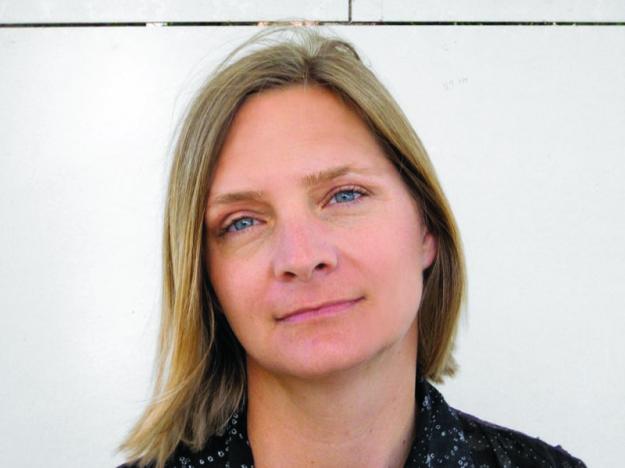 Photo by:
Courtesy Sasha Tarnopolsky
Sasha Tarnopolsky is getting great wireless service in her portable housing kit. If only the canopy over the outdoor shower wasn't leaking. The co-founder of Dry Design, the award-winning landscape-design firm in Los Angeles, has handled projects ranging from a lodge inside a 1,000-acre section of an African wildlife reserve to the cozy Smith garden in southern California. But today she's in Topanga Canyon, relaxing in a Sweetwater tent cabin and supervising construction on her future home, an eco-friendly structure outfitted with solar panels and rainwater cachement. "You could say we're pimping out our house with sustainability," she says gleefully.
Q: According to Dry Design's vision statement, one of your missions is to "challenge conventional notions of design." Can you elaborate?
A: We're challenging design that doesn't consider context. There are a lot of bad buildings out there that don't relate to the surroundings or to us as human beings.
Q: You completed the Smith residence garden in 2005. What themes or ideas were central to that design?
A: Our goal was to enrich the outdoor space with more than just plants. We designed everything: the outdoor fireplace, the furniture, even the cushions. But the centerpiece is the berm meadow. We planted native sedges, spring wildflowers and summer bulbs so each season the garden would take on new life.
Q: Your current living situation underscores your dedication to sustainability. Can you tell me about it?
A: Last year my husband and I bought this post-and-beam home in Topanga. We quickly realized this was going to be an extensive renovation, and it would take a long time. So last June, we bought two 120-square-foot tent cabins and set them up right here on the property. We use an outdoor shower over an old claw-foot tub. It's been great, and the kids love it. Although my daughter Annie has started asking, "Mommy, when will the house be done?"
Q: Does the property offer some great landscape-design opportunities?
A: Absolutely. There are slopes where I'm planting wildlife-attracting plants to bring out the mountain bluebirds and butterflies. I also want owl-roosting areas and bat boxes. I'm so excited to get life rolling here.