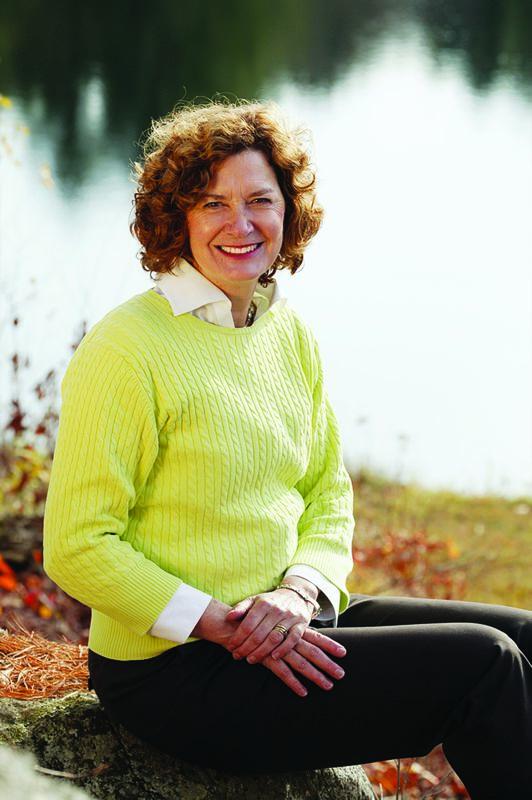 A prolific designer of both private and public landscapes (including the Toronto Music Garden), Julie Moir Messervy also loves to write and lecture about design. It's one way she wrestles with concepts and coaxes them into shape. Her book, Home Outside (The Taunton Press, 2009), presents design theory as well as practical advice.
Q: How did you come to take an unabashedly emotional approach to designing landscapes?
A: As a child, I spent a lot of time playing outside, building forts and making special places in mossy beds or under trees. I'd bury my nose in peonies and I studied trilliums in the forest. Being outdoors was all about feeling good. As a designer, I want each of my landscapes to feel just as special for my clients. For me, form doesn't follow function; form follows feeling.
Q: What's your concept of "home outside"?
A: Home is not just the house where you live, but also the entire landscape around the house. Basically, all the same things can happen outside a home as happen inside — you can play, eat, frolic — you can even tryst there!
Q: So where do you start?
A: I begin by analyzing the actual site and learning as much as I can about what the client's "ideal site" would be. Then I figure out one or more big moves that give me an organizing strategy for the design. Then I look for the desired level of comfort in specific outdoor spaces. For example, the front yard should ideally be a welcoming zone. If it does not feel welcoming, I look for ways to create a sense of comfort there.
Q: What other types of spaces promote a sense of comfort?
A: People like places to gather with family and friends, and these are often best close to the house. We also like getaway spaces, such as for a hammock, which can be farther from the house.
Q: How does your training in architecture influence your sense of design?
A: The same design principles apply to both buildings and landscapes. I take cues from the architecture and connect the lines or materials of a house with those around it. I create open-air rooms with some type of frame, but they don't always need to be symmetrical. Then I think about wayfinding and how to make it all feel part of a continuous, flowing whole.