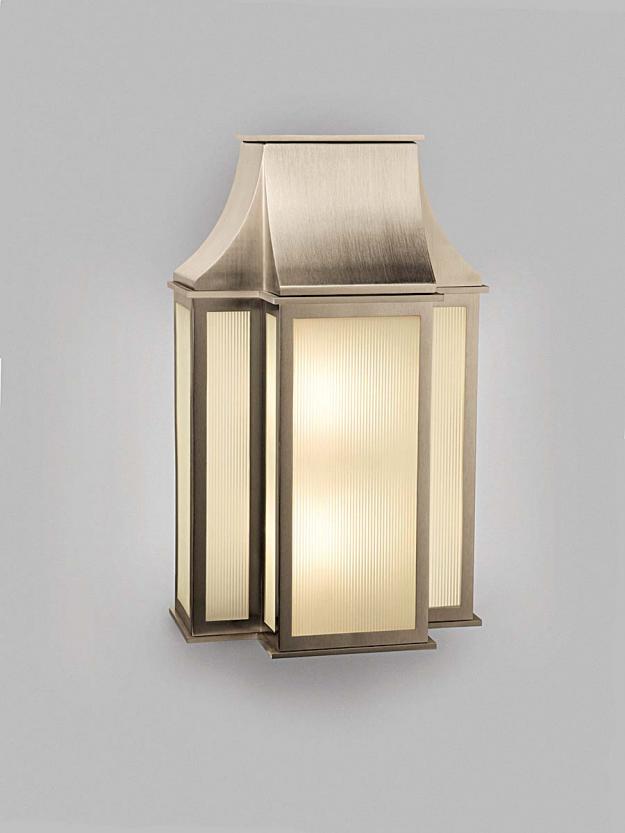 Photo by:
Courtesy Boyd Lighting
It's possible to surround yourself with Barbara Barry. The Los Angeles-based interior designer has created an impressively long list of products, including pieces for an enviable who's who of prestigious labels — rugs for Tufenkian, crystal for Baccarat, even bath fixtures for Kallista. And now Barry has gone outdoors, with elegant new lights for Boyd Lighting. It's a natural progression, especially given her love of nature, which she says "restores and centers" her. Which is exactly the same effect her designs have on those who live with them.
Q: Are your design sensibilities informed by the garden?
A: To a large extent they are, and more so over time. If I had another go-round, I think I would like to study landscape architecture. I just got back from Colonial Williamsburg and was awestruck by the beauty of the gardens there. The wisteria was in full bloom and I painted it in watercolor, photographed it and just stared at it. I know it will inspire something new for me.
Q: How do you envision your new outdoor lighting line as part of a garden ensemble?
A: I thrill to all things green, preferring foliage gardens with architectural structure. So I can see these new pieces in that setting very easily.
Q: Your interiors have been compared to movie sets because of the meticulous attention to detail. Is there a kinship between designing for living spaces and set production?
A: They are similar in that I like to create "backdrops" for living in much the same way set design does for a film, but what I design has to work in real life!
Q: Is there a particular movie scene that stands out in your mind as quintessentially beautiful?
A: I can think of a scene in Sense and Sensibility of a woman in a blue and white dress standing in front of huge 18th-century topiaries. It was no accidental arrangement, as the colors of her clothing against the green are like the sky with clouds floating by.
Q: That sounds like the perception of a true artist.
A: When I was young, I thought that I might be a painter and still hope to someday be one. But I love people and a sense of place and the connection to both, and this is what design gives me.